Mylène Beaupré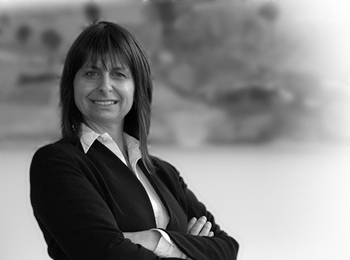 Mylène Beaupré LL.B., M.A., studied at Laval University's Faculty of Law in Québec City. She is an active member of the Quebec Bar Association since 1988. She holds a Master's degree in Medical Ethics and Law from King's College London, in England.
Throughout the years, Me Mylène Beaupré acquired solid experience as a litigation lawyer, specializing in the area of medical and hospital malpractice law. She developed her expertise at Ménard, Martin, avocats law firm, where she worked as an Associate alongside the renowned attorney : Me Jean-Pierre Ménard.
Me Beaupré has particular expertise in cases involving negligent medical or hospital care of patients, in numerous contexts such as the following :
Late diagnosis and treatment of cancer;
Emergency medicine, care and services;
Obstetrics and gynaecology;
Surgery;
Orthopaedics;
Plastic surgery;
Anaesthesia;
Ophthalmology;
Radiology;
Gastroenterology;
Psychiatry;
Pharmacy;
Dentistry, orthodontics and maxilla and facial surgery.
Mylène Beaupré is not only a lawyer but she is also trained in Medical Ethics. She is president of the health law committee of the Canadian Bar Association, Quebec division.
Me Mylène Beaupré has spoken of and/or published on the following :
Medical assisted suicide and the right to die with dignity;
The Jehovah's Witness' right to refuse a blood transfusion;
The medical expert's role and liability;
Protecting the vulnerable patient at the time of hospital discharge;
Telemedecine or telehealth;
Emergency medicine and the duty to assist;
Aesthetic dentistry and the dentist's liability;
New communication technology and the law;
Patients in persistant vegetative state: legal and ethical issues;
Confidentiality, HIV/AIDS and Prison health care;
Decision-making and the sterilization of the incompetent.